Bemana is the nation's premier recruiter of top technical, managerial, and sales talent in the electrical power, transmission, and distribution industry.
Our clients include the nation's top utilities, manufacturers, distributors, and service providers of electrical power equipment, including switchgear, transformers, relays, circuit breakers, controls, and more.
For our electrical and utilities clients, the need for top talent has never been more critical. That's why they rely on Bemana as the nation's premier electrical and utilities recruiter to service all of their recruiting needs.
Bemana is a leading recruiter across the electrical & utilities industry
Hiring power distribution professionals can be a challenge. These roles require a specific combination of electrical engineering expertise and technical knowledge that aren't widely available in the current job market. As power systems evolve, companies also need professionals who understand smart grids, renewable energy integration, automation, and other emerging technologies. Partnering with a recruitment expert can help you find and hire in-demand talent even in a competitive employment landscape. 
It takes a whole team of talent to design, operate, maintain, and manage power generation plants, from the engineers and construction managers who design and develop these plants to the plant managers and maintenance managers who manage their performance. Yet hiring these professionals isn't easy, with high competition from other employers for a limited supply of candidates with the niche skills and experience required in these roles. A recruitment expert can be a powerful ally in your quest to hire the best talent for your power generation team. 
There is a global shortage of qualified electrical engineers, and many of those currently working are reaching retirement age, which is likely to drive demand for these professionals even higher. Adding to the challenge is that this sector includes a wide range of specializations, and it can be difficult to find candidates with the right combination of skills. Successfully hiring electrical engineers requires a proactive approach, and partnering with an experienced recruitment firm can be a smart first step in that process. 
In the field of electricity and utilities, it's essential to ensure that projects and operations adhere to environmental regulations, laws, and sustainability standards. From the permitting specialists who gain approval for projects to EHS coordinators and compliance managers who oversee operations and develop risk mitigation strategies, roles in this area require a unique combination of specialized technical skills and in-depth knowledge of government and industry regulations. Bemana's recruiters understand these complications and can help your organization find and hire the right people to ensure your systems are run responsibly and sustainably.
As technology evolves, legacy power grids need to be upgraded and enhanced to adapt to new systems and meet changing energy demands. This can involve the integration of smart grids and distributed energy resources like solar panels, microgrids, and energy storage systems, as well as the undergrounding/hardening of utility lines. The professionals that plan and implement these upgrades can be difficult to find in the job market, especially those with in-demand expertise in areas like renewable energy, cybersecurity, and data analytics. Working with a recruiter is one way to find and hire qualified professionals who can successfully implement grid modernization initiatives. 
Safety and reliability are critical for organizations that work with utilities and electrical systems. Electrical inspectors, commissioning engineers, high voltage technicians, electrical safety specialists, and other professionals play a significant role in ensuring the proper function of these systems. Finding these professionals can be a challenge in the current job market, but our recruiters have the industry knowledge and broad talent network to connect companies with the maintenance, testing, inspection, and commissioning professionals they need. 
Electricity often has a long way to travel between the plant where it's generated and the distribution networks that send it to end users. Various professionals are involved in this process, from the transmission engineers who design and plan transmission systems to the relay technicians and control room operators who monitor, test, and control the flow of power. The electrical professionals in Bemana's network have the technical skills and experience to build and maintain the power transmission systems people and businesses rely on.
We've succesfully completed Electrical & Utilities searches for employers like you
Level II NETA Technician with seven years of experience performing reliability testing, maintenance, and visual and electrical inspection and repairs on power distribution systems and equipment including low, medium and high voltage systems.
Electrical Test Technician
Placed high-level former Electrical Test Technician in Service Manager role managing a regional team of Electrical Test Technicians and project managing complex assignments.
Service Manager
Master Transformer Technician with extensive experience performing electrical and mechanical testing, inspection, troubleshooting and repair/rewind of electrical transformers in-shop and at customer sites.
Transformer Technician
Recruited Sr. High Voltage Electrical Project Manager for a nationwide utility contractor specializing in Electrical, Telecommunications and Civil Infrastructure. Successful candidate had extensive experience in high voltage transmissions lines, substation construction and distribution work.
Sr. Electrical Project Manager
Join the many Electrical & Utilities companies that have partnered with Bemana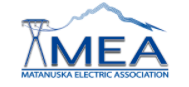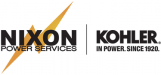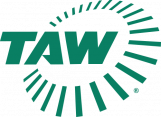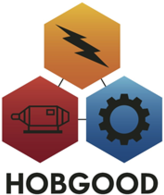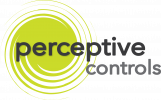 Our typical Electrical & Utilities roles
Circuit Breaker Technician
Commissioning Engineer
Electrical Test Technician
Electrician
Executives
Marketing Manager
Project Manager
Protection and Control Substation Design Engineer
SCADA Engineer
Sales Engineer
Sales Manager
Service Manager
Substation Technician
Switchgear Technician
Transformer Technician
The Bemana Way – The Five "R's"
Bemana has emerged as the nation's premier equipment recruitment agency through hard work and a dedicated focus on the five "R's" that guide our work ethic.
Respect
We recruit for equipment, power, and industrial companies that treat their people the way we treat ours.
Research
We learn everything we can about our employers and their required skills to match their openings with the most ideal candidates.
Representation
We recruit with the same passion and ethical standards as if we were our clients, submitting only candidates we would hire ourselves.
Relentlessness
We search across 15 job boards, our network of more than 30,000 industry professionals, and our industry-specific social media groups.
Results
We have recruited thousands of candidates for over 100 companies in 50 states and Canada, and maintained a consistent five-star Google rating. If we don't deliver, you don't pay.