Bemana is the nation's premier recruiter of top technical, executive, and sales talent in the HVAC industry. Our mission is to fuel our clients' growth by connecting them with employees who are the best match for their company and role. Our 35 years of combined experience in HVAC recruitment gives us an in-depth understanding of the industrial and equipment job market, along with an extensive network of candidates who have the in-demand skills you need in jobs ranging from HVAC technicians and customer service agents to management professionals with HVAC expertise.
Our recruiters work with many of the nation's top HVAC and refrigeration companies who collectively deliver air conditioning, heating and refrigeration products and services to residential, commercial, and industrial sites nationwide. Our flexible staffing solutions include direct hire, project-based recruiting, and recruitment process outsourcing. Whatever your hiring needs, our HVAC recruiters take the time to get to know your business before we source job seekers for your team, ensuring we find people who not only meet your requirements and qualifications but are an ideal fit for your organization culture. If you're looking for someone to fill critical job openings or need help with a challenging search, get in touch with Bemana today to learn how our recruiting efforts can drive your business success.
Bemana is a leading recruiter across the HVAC industry
The technical skills needed for building automations engineers, systems integrators, control technicians, and other critical roles in BAS are in high demand–not just within the industry but across technology sectors. To succeed in these jobs requires a multidisciplinary combination of skills across areas like electrical engineering, data analysis, IT networking, and programming, and there simply aren't that many of these candidates to go around. Bemana's recruiters have expertise filling these specialized roles, as well as access to an extensive talent network, allowing us to find the right talent quickly in this competitive employment landscape.
In the dynamic world of commercial HVAC, having the right team is paramount to success. Our decades of experience in the HVAC industry mean our recruiters understand the unique requirements of these roles. We perform industry-specific assessments to ensure candidates have the mechanical proficiency, system design knowledge, and problem-solving skills to diagnose and address issues with HVAC components, systems, and controls. Our streamlined recruitment process emphasizes quality over quantity, and our recruiters send you only the candidates we would hire ourselves, enabling you to quickly fill these crucial positions. 
Industrial refrigeration is a highly technical field, requiring specialized skills and technical expertise that aren't easy to find in today's competitive job market. The limited pool of job seekers with industrial refrigeration experience, combined with the high global demand for talent in this niche, makes it a challenge to hire refrigeration engineers, ammonia technicians, and other key roles in this sector. Bemana's extensive network of qualified industrial refrigeration professionals gives us direct access to candidates who aren't just highly skilled but are also aligned to your values and culture, and can make an immediate and lasting impact on your team.
The mechanical engineering landscape is always evolving, and staying competitive means building a team of top-tier professionals who can drive continued success and innovation. Bemana's recruiters understand the critical role mechanical engineers play in the design and implementation of HVAC equipment. Our industry-specific assessments probe candidates for the CAD proficiency, technical knowledge, and problem-solving skills you need on your team, while our efficient recruitment process expedites the sourcing and selection of candidates so you can fill these crucial positions promptly.
From new HVAC installations to the maintenance and repair of complex mechanical systems, mechanical contractors play a pivotal role in the flawless execution of projects. Bemana's established history as a leading recruitment agency gives us a robust network of candidates to draw from for positions including sheet metal workers, controls technicians, HVAC installers, and design engineers. Our rigorous skill and personality assessments ensure the candidates we recommend are a perfect fit for your team and project.
We've succesfully completed HVAC searches for employers like you
Recruited experienced manager to run a power, HVAC, and heavy equipment branch of national rental provider.
Branch Manager
Experienced HVAC dispatcher responsible for fielding incoming customer calls and dispatching and routing residential and commercial HVAC service technicians throughout the Gulf Coast area.
Dispatcher
Experienced HVAC Customer Service Representative responsible for fielding customer calls, scheduling service, and ensuring complete customer satisfaction throughout life-cycle of job.
Customer Service Representative
Experienced residential and commercial HVAC service technician responsible for troubleshooting and resolving customer's HVAC problems.
HVAC Technician
Placed Sr. Controls Engineer responsible for controls engineering projects involving PLC/SCADA/HMI programming, electrical and instrumentation, commissioning support, and start-up assistance for a leading industrial, commercial, and infrastructure engineering firm.
Sr. Controls Engineer
Recruited BAS Project Manager and installers in the Rocky Mountain region responsible for the profitable execution, installation, and completion of building automation projects.
BAS Project Manager and Installer
Placed two sales representatives with a leading mechanical contractor in Michigan, both with large books of business and significant industry contacts.
Sales Representative
Join the many HVAC companies that have partnered with Bemana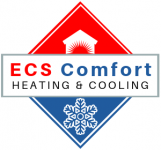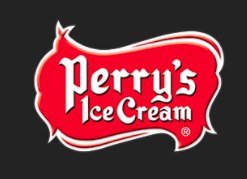 Branch Manager
Dispatcher
Estimator
Executives
HVAC Installer
HVAC Technician
Marketing Manager
Mechanical Engineer
Parts Manager
Project Manager
Refrigeration Technician
Sales Engineer
Sales Manager
Service Manager
The Bemana Way – The Five "R's"
Bemana has emerged as the nation's premier equipment recruitment agency through hard work and a dedicated focus on the five "R's" that guide our work ethic.
Respect
We recruit for equipment, power, and industrial companies that treat their people the way we treat ours.
Research
We learn everything we can about our employers and their required skills to match their openings with the most ideal candidates.
Representation
We recruit with the same passion and ethical standards as if we were our clients, submitting only candidates we would hire ourselves.
Relentlessness
We search across 15 job boards, our network of more than 30,000 industry professionals, and our industry-specific social media groups.
Results
We have recruited thousands of candidates for over 100 companies in 50 states and Canada, and maintained a consistent five-star Google rating. If we don't deliver, you don't pay.