As a specialized recruiting firm, Bemana aims to help the equipment, industrial, and energy industry clients we work with to future-proof their operations and workforce. Our renewable energy recruitment expertise is one way we support this mission. We help build toward a more sustainable future by connecting employers with professionals who have the engineering, energy transition, sustainability, and project management skills and knowledge that energy companies need for the planning, development, deployment, and maintenance of renewables projects. Our in-depth understanding of the energy market and robust network of candidates makes us an ideal recruitment partner to overcome the challenges of hiring talent in this sector. 
Bemana is a premier recruitment agency with a track record of success across renewable sectors. Some of our areas of expertise include solar power generation, wind energy, hydro power, nuclear power, and emerging technologies like carbon capture and smart grid management. Our recruiters have experience filling positions throughout these industries, from wind and solar technicians to executive search solutions to help businesses fill critical leadership roles. If you have a renewable energy role to fill, contact Bemana today to learn how we can make a difference in your next search.
Bemana is a leading recruiter across the renewable energy industry
As the world transitions toward more sustainable energy production, battery and energy storage systems play a key role. An increasing number of commercial, residential, and utility projects rely on battery storage, prompting fast growth in recent years, a trend that is likely to continue in the future. The expansion of the industry has also put a strain on talent pools and makes finding professionals with energy storage expertise a challenge. The professionals in our network have the energy integration, engineering, grid stability, and battery chemistry expertise that will drive your success. 
Government agencies and private businesses around the world are eager for methods to reduce their carbon footprint. While the carbon capture industry is still developing, it is positioned for rapid growth in the years to come. Our recruitment teams are tuned in to the latest developments in this emerging and dynamic industry, and ready to help employers hire the professionals they need to meet their business needs today and prepare for future growth.
The specialized nature of the hydropower industry presents several challenges for companies hiring in this space. There aren't many professionals with the complex engineering and technical skills to design, construct, and maintain turbines, dams, and electrical systems. The remote locations and unique working conditions of many hydro power projects add another layer of difficulty to recruitment. Bemana's recruiters understand these challenges, and how to find and attract the right talent for your project. 
The nuclear power industry is both highly technical and heavily regulated. To thrive in this space, professionals need an in-depth understanding of reactor design, nuclear physics, and radiation, as well as knowledge of safety protocols and the regulatory environment. As experts in nuclear power recruitment, our recruiters connect plant operators across the United States with the qualified candidates that will ensure the success and safety of their nuclear plants.
The transformation of traditional energy grids into efficient, sustainable systems requires niche expertise in areas like grid operations, renewable energy integration, communication networks, and control systems. The increased digitalization of energy grids also adds a new dimension to their security and maintenance. Many of the skills needed to optimize electrical grids are also in demand in other sectors, adding to the challenge faced by hiring leaders in this industry. This is where a dedicated recruitment firm can make a big difference, connecting employers with the key players who will keep the power flowing. 
The solar power industry is constantly evolving, and employers in this space need professionals who are current with the latest trends and innovations. It's also a relatively young sector with a limited pool of experienced candidates. This creates a very competitive employment market, with several companies vying for the same talent. Partnering with an experienced solar recruiter can help you navigate this complex landscape to hire the right people for your team.
Whether they're onshore wind farms or offshore projects, wind energy projects and maintenance have complex budget, timeline, and regulatory requirements. They also often require physically demanding work in unique environments. The niche engineering, project management, and technical skills professionals in this space need can make recruiting for these roles a significant challenge. Our recruiters have access to an extensive network of talent with the expertise these projects require. 
We've succesfully completed Renewable Energy searches for employers like you
Placed senior project manager at remote greenfield site for development-stage company focused on developing a sustainable, diversified supply of lithium chemicals that underpin the future of energy storage and mobile transportation.
Project Services Manager
Placed two Sr. microgrid service technicians responsible for comprehensive operations and maintenance support for distributed generation projects, including managing both solar and natural gas generation assets, as well as energy storage/battery resources.
Microgrid Technician
Placed project manager to run microgrid construction projects at sites along the West Coast for a distributed energy company dedicated to transforming the way modern energy infrastructure is designed, constructed, and financed.
Project Manager - Microgrids
Placed Sr. Business Development Manager to lead business development and strategy for the Wind business unit of a leading manufacturer of wind generator testing instruments.
Wind Business Development Manager
Recruited Sales Engineer for leading wind generator service and rewind business in the Midwest. Successful candidate had over 10 years of successful sales experience in the industry and a large customer network in the territory.
Sales Engineer - Wind Turbine Services
Recruited Sales Engineer to lead business development efforts for a leading motor and rotating equipment service and distribution company in the nuclear industry. Successful candidate had extensive technical and customer service experience as well as a large network of buyers at nuclear facilities across the territory.
Sales Engineer - Nuclear
Recruited Regional Safety Manager to support safe working environment and compliance with multi-state and federal OSHA standards across various disciplines, to include RF tower climbing, construction, AC electrical, DC power, EV charging and solar installations.
Regional Safety Manager
Join the many Renewable Energy companies that have partnered with Bemana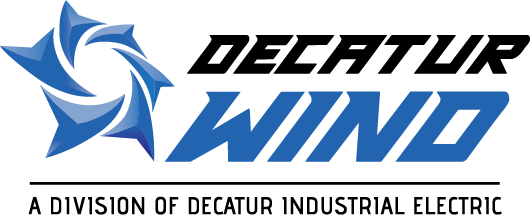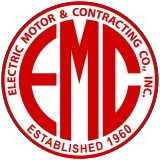 Our typical Renewable Energy roles
Bioenergy Engineer
Construction Manager
Energy Analyst
Energy Consultant
Energy Storage Engineer
Geothermal Energy Engineer
Hydroelectric Plant Technician
Hydrologist
Offshore Wind Engineer
Photovoltaic Design Engineer
Plant Manager - Nuclear
Project Manager
Renewable Energy Technician
Solar Energy Installation Manager
Solar Energy Systems Engineer
Sustainability Consultant
Tidal Energy Engineer
Turbine Engineer
Wind Energy Engineer
Wind Energy Operations Manager
Wind Energy Project Manager
Wind Turbine Technician
The Bemana Way – The Five "R's"
Bemana has emerged as the nation's premier equipment recruitment agency through hard work and a dedicated focus on the five "R's" that guide our work ethic.
Respect
We recruit for equipment, power, and industrial companies that treat their people the way we treat ours.
Research
We learn everything we can about our employers and their required skills to match their openings with the most ideal candidates.
Representation
We recruit with the same passion and ethical standards as if we were our clients, submitting only candidates we would hire ourselves.
Relentlessness
We search across 15 job boards, our network of more than 30,000 industry professionals, and our industry-specific social media groups.
Results
We have recruited thousands of candidates for over 100 companies in 50 states and Canada, and maintained a consistent five-star Google rating. If we don't deliver, you don't pay.