Recent large investments in infrastructure have accelerated the growth in this sector, in the process exacerbating recruitment challenges for companies that build and manage infrastructure projects. Finding candidates who have experience in civil engineering, project design, or construction isn't easy, especially if you need professionals who also have cross-disciplinary skills in areas like automation systems and other technology.
Bemana recruiters are specialists in hiring top-tier employees for businesses across infrastructure sectors. We have decades of experience helping clients build a stronger, future-proof workforce, and that track record of success can be a difference-maker in a competitive employment market. Our flexible recruiting services include direct hires, project-based recruitment for temporary contract talent, and recruitment process outsourcing that helps clients better utilize their resources by entrusting their entire hiring process to our company. Combined with our in-depth knowledge of the industry, we work with hiring leaders to gain a full understanding of their specific jobs, needs, and culture. This means you can count on the talent we source to be an ideal fit for your role and team. If you need to hire in-demand professionals or need to hire people for a complex project, reach out to Bemana today to find out how we can help. 
Bemana is a leading recruiter across the industry
The highly-specialized industry of aviation requires an equally specialized array of skills and knowledge from the professionals who design and build airports and other infrastructure. Many roles in aviation are highly technical, and becoming more so as the industry embraces new and emerging technologies. Along with these skills, candidates need to be knowledgeable about the industry's stringent safety regulations and environmental impact concerns, both of which can impact on new construction projects. Bemana's aviation infrastructure recruiters can help you tackle all of these challenges to build the exceptional team your project needs. 
Experienced civil engineers are in high demand. There is often a shortage of skilled structural engineers, environmental engineers, urban planners, project managers, and other professionals critical to the construction and maintenance of infrastructure projects. Compounding recruiting challenges is the fact that each of these roles requires a unique set of qualifications and experience, and those must-have skills are always evolving in response to new technology. This is where a recruiter with infrastructure expertise can be a game changer, connecting employers with hard to find candidates that are an ideal fit for their role. 
As the construction job market evolves, the best practices to find and hire skilled professionals have shifted as well. An ongoing shortage of project managers, construction managers, estimators, and other critical talent can cause frustrating delays in filling positions. Since these professionals often receive hands-on training rather than formal education, it can be tricky to identify talent with the right skills for your job, and can result in skill gaps in the candidates who are available. Bemana recruiters leverage our broad talent network and industry expertise to help employers overcome these barriers and build a solid construction team. 
Electric vehicles aren't a new concept but their widespread use is a relatively recent development. The EV industry is going through a phase of rapid growth, driving high competition for professionals with skills in siting, installing, and servicing EV charging stations.
Since the technology is still evolving, the skills needed to maintain and repair EV systems can shift quickly and the industry's standards and regulations are still in flux. Partnering with a recruitment agency like Bemana can help EV charging companies navigate this uncertain landscape to hire employees who will make a lasting impact. 
For many people, government is synonymous with bureaucracy. This perception can make it difficult to attract candidates to these roles if they think they'll be encumbered by red tape and other frustrations. Government projects are also subject to complex regulations, administrative requirements, political influence, and public scrutiny, calling for professionals who are responsive, adaptable, and embrace transparency. Add in the diverse skills in public policy, project management, and engineering that these roles often require, and it's no wonder hiring skilled talent for public infrastructure projects can be a long, arduous process–and that employers in this space often turn to a recruiter like Bemana to help them navigate it.
Telecommunications is a diverse field. A variety of professionals are required to design, implement, maintain, and improve communication systems and networks, from technicians, developers, and engineers who build and install them to sales and customer support representatives who engage with end-users. Our recruiters understand the specific skills and knowledge needed for each unique area of the telecommunications landscape, allowing us to find the right professionals for your position.
Transportation infrastructure projects are often complex, requiring the collaboration of interdisciplinary teams that include experts in urban planning, environmental science, engineering, and construction management. These projects often also have long life cycles, budget constraints, and challenging work environments, and need to be in compliance with a variety of government regulations. All of these factors make it difficult to find and hire professionals with the skills to plan and execute transportation infrastructure projects, and having a recruiting partner can be a big help.
We've succesfully completed Infrastructure searches for employers like you
Given three months to recruit 20 highly skilled generator technicians for a pending multi-state cell phone tower contract, Bemana got the job done in less than one month.
Telecom Generator Technicians
Placed senior project manager at remote greenfield site for development-stage company focused on developing a sustainable, diversified supply of lithium chemicals for the future of energy storage and mobile transportation.
Project Services Manager
Placed Sr. Controls Engineer responsible for controls engineering projects involving PLC/SCADA/HMI programming, electrical and instrumentation, commissioning support, and start-up assistance for a leading industrial, commercial, and infrastructure engineering firm.
Sr. Controls Engineer
Recruited Sr. High Voltage Electrical Project Manager for a nationwide utility contractor specializing in Electrical, Telecommunications and Civil Infrastructure. Successful candidate had extensive experience in high voltage transmissions lines, substation construction and distribution work.
Sr. Electrical Project Manager
Placed two Sr. microgrid service technicians responsible for comprehensive operations and maintenance support for distributed generation projects, including managing both solar and natural gas generation assets, as well as energy storage/battery resources.
Microgrid Technician
Placed project manager to run microgrid construction projects at sites along the West Coast for a distributed energy company dedicated to transforming the way modern energy infrastructure is designed, constructed, and financed.
Project Manager - Microgrids
Recruited Regional Safety Manager to support safe working environment and compliance with multi-state and federal OSHA standards across various disciplines, to include RF tower climbing, construction, AC electrical, DC power, EV charging and solar installations.
Regional Safety Manager
Join the many Infrastructure companies that have partnered with Bemana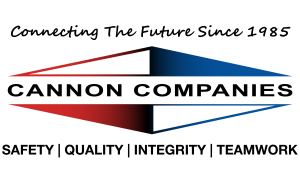 Our typical Infrastructure roles
Architect
Bridge Engineer
Civil Engineer
Construction Manager
Construction Safety Officer
Construction Surveyor
DC Installer
EV Charging Technician & Installer
Electrical Engineer
Environmental Engineer
Facility Manager
Geotechnical Engineer
Highway Design Engineer
Infrastructure Analyst
Land Surveyor
Landscape Architect
Materials Engineer
Mechanical Engineer
Planning Engineer
Project Engineer
Project Manager
Quality Control Engineer
Rail Engineer
Sanitary Engineer
Site Engineer
Sr. Electrical Project Engineer
Structural Engineer
Telecom Generator Technician
Traffic Engineer
Transportation Engineer
Tunnel Engineer
Urban Planner
Water Resource Engineer
Water Treatment Engineer
The Bemana Way – The Five "R's"
Bemana has emerged as the nation's premier equipment recruitment agency through hard work and a dedicated focus on the five "R's" that guide our work ethic.
Respect
We recruit for equipment, power, and industrial companies that treat their people the way we treat ours.
Research
We learn everything we can about our employers and their required skills to match their openings with the most ideal candidates.
Representation
We recruit with the same passion and ethical standards as if we were our clients, submitting only candidates we would hire ourselves.
Relentlessness
We search across 15 job boards, our network of more than 30,000 industry professionals, and our industry-specific social media groups.
Results
We have recruited thousands of candidates for over 100 companies in 50 states and Canada, and maintained a consistent five-star Google rating. If we don't deliver, you don't pay.