Bemana and Power Generation Recruiting are synonymous. It's in our DNA.
Since our inception, we have specialized in recruiting top technical, managerial, and sales talent across all on-site power generation industries, including prime power, stand-by power, and alternative power.
Our clients include the nation's top manufacturers, distributors/dealers, service companies, and rental providers of on-site power generation equipment, including generators, engines, UPS systems, and switchgear, as well as wind, solar, and other emerging renewable energy technologies.
For our power generation clients, the need for top talent has never been more critical. That's why they rely on Bemana as the nation's premier power generation recruiter to service all of their recruiting needs.
We've succesfully completed Power Generation searches for employers like you
Given three months to recruit 20 highly skilled generator technicians for a pending multi-state cell phone tower contract, Bemana got the job done in less than one month.
Telecom Generator Technicians
Recruited experienced manager to run a power, HVAC, and heavy equipment branch of national rental provider.
Branch Manager
Recruited former master generator technician and leader to manage field service of a regional generator distribution and service company.
Service Manager
Placed master generator technician with generator service company traveling the U.S. commissioning, servicing, and repairing complex natural gas prime power generator systems.
Prime Power Technician
Placed high-level sales representative with $16M book of business to run a sales territory for a regional generator distribution and service company.
Sales Representative
Join the many Power Generation companies that have partnered with Bemana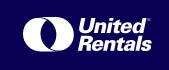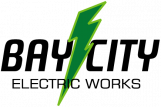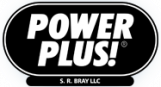 Our typical Power Generation roles
Executives
Service Manager
Branch Manager
Sales Engineer
Sales Manager
Marketing Manager
Project Manager
Generator Technician
Prime Power Technician
UPS Technician
Wind Technician
Solar Technician
Dispatcher
Estimator
Parts Manager
Electrical Engineer
Mechanical Engineer
The Bemana Way – The Five "R's"
Bemana has emerged as the nation's premier equipment recruitment agency through hard work and a dedicated focus on the five "R's" that guide our work ethic.
Respect
We recruit for equipment and industrial companies that treat their people the way we treat ours.
Research
We learn everything we can about our employers and their required skills to match their openings with the most ideal candidates.
Representation
We recruit with the same passion and ethical standards as if we were our clients, submitting only candidates we would hire ourselves.
Relentlessness
We search across 15 job boards, our network of more than 30,000 industry professionals, and our industry-specific social media groups.
Results
We have recruited thousands of candidates for over 100 companies in 47 states and maintained a consistent five-star Google rating. If we don't deliver, you don't pay.