Bemana and Power Generation Recruiting are synonymous. It's in our DNA.
Since our inception, we have specialized in recruiting top technical, managerial, and sales talent across all on-site power generation industries, including prime power, stand-by power, and alternative power.
Our clients include the nation's top manufacturers, distributors/dealers, service companies, and rental providers of on-site power generation equipment, including generators, engines, UPS systems, and switchgear, as well as wind, solar, and other emerging renewable energy technologies.
For our power generation clients, the need for top talent has never been more critical. That's why they rely on Bemana as the nation's premier power generation recruiter to service all of their recruiting needs.
Bemana is a leading recruiter across the on-site power generation industry
Back-up power systems are necessary in many industries, and especially crucial in healthcare and critical infrastructure organizations to ensure they can continue to function during an emergency. This makes the professionals who build, install, and maintain these systems equally vital, but power systems engineers and generator technicians have in-demand skills that can make them challenging to find and hire. An experienced recruitment team can connect businesses with the technical and management talent they need to oversee their stand-by power generation.
Hiring prime power generation professionals is paramount for organizations that rely on continuous and reliable power sources. Given the critical nature of prime power, professionals in this field must have strong problem-solving skills, adaptability, and a commitment to safety protocols. Identifying and finding highly-skilled engineers, generator technicians and other professionals with these capabilities can be a major hurdle. Bemana's recruiters are the leading experts in this niche, with the expertise and candidate network to help companies build the team they need to power their operations.
For businesses in construction, mining, and entertainment like festivals, it's sometimes necessary to bring their own power to a job site. That means hiring experts in portable power systems who can ensure they run safely and reliably. The professionals in Bemana's network include highly-skilled generator technicians, drivers, and support staff who can provide the technical, executive, and operational skills organizations need in the team that oversees their portable power operations.
Microgrids enhance the reliability, resilience, and efficiency of an entity's power production, ensuring that healthcare facilities, military bases, data centers, and other large institutions have an uninterrupted power supply for their critical operations. This technology is quickly developing compared to traditional energy systems, and evolves quickly as new developments emerge, which can lead to an experience gap in the candidates available for microgrid engineer, electrical technician, generator technician, and energy manager roles. Our recruiting team understands the unique challenges of hiring for microgrid roles and can help clients find and hire the right professionals to keep their grids running smoothly.
Uninterruptible Power Supply (UPS) systems ensure that telecommunication networks, data centers, and manufacturing facilities are able to maintain continuous operations, even through electrical outages or other emergencies. The specialized nature of UPS system roles can make them difficult to fill, while their critical role in providing consistently reliable power makes it especially important to hire highly-qualified professionals. Bemana's recruiters are experts in the power generation niche, allowing us to quickly and consistently connect companies who use or service UPS systems with the engineers, technicians, and specialists who will ensure their optimal performance.
We've succesfully completed Power Generation searches for employers like you
Given three months to recruit 20 highly skilled generator technicians for a pending multi-state cell phone tower contract, Bemana got the job done in less than one month.
Telecom Generator Technicians
Recruited experienced manager to run a power, HVAC, and heavy equipment branch of national rental provider.
Branch Manager
Recruited former master generator technician and leader to manage field service of a regional generator distribution and service company.
Service Manager
Placed master generator technician with generator service company traveling the U.S. commissioning, servicing, and repairing complex natural gas prime power generator systems.
Prime Power Technician
Placed high-level sales representative with $16M book of business to run a sales territory for a regional generator distribution and service company.
Sales Representative
Placed two Sr. microgrid service technicians responsible for comprehensive operations and maintenance support for distributed generation projects, including managing both solar and natural gas generation assets, as well as energy storage/battery resources.
Microgrid Technician
Placed project manager to run microgrid construction projects at sites along the West Coast for a distributed energy company dedicated to transforming the way modern energy infrastructure is designed, constructed, and financed.
Project Manager - Microgrids
Placed data center technician in Central Texas for a turnkey data center services and solutions company. Successful candidate came with extensive experience inspecting and troubleshooting critical infrastructure equipment and systems.
UPS/Data Center Technician
Placed high level service advisor for mission critical facilities maintenance company; responsible for coordinating and scheduling daily service work, both planned and emergency maintenance, and insuring necessary parts are available.
Service Advisor - Data Centers
Recruited Regional Safety Manager to support safe working environment and compliance with multi-state and federal OSHA standards across various disciplines, to include RF tower climbing, construction, AC electrical, DC power, EV charging and solar installations.
Regional Safety Manager
Join the many Power Generation companies that have partnered with Bemana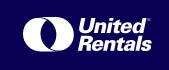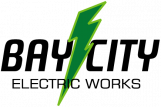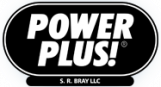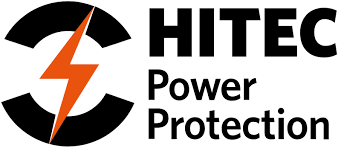 Our typical Power Generation roles
Branch Manager
Dispatcher
Electrical Engineer
Estimator
Executives
Generator Technician
Marketing Manager
Mechanical Engineer
Parts Manager
Prime Power Technician
Project Manager
Sales Engineer
Sales Manager
Service Manager
Solar Technician
UPS Technician
Wind Technician
The Bemana Way – The Five "R's"
Bemana has emerged as the nation's premier equipment recruitment agency through hard work and a dedicated focus on the five "R's" that guide our work ethic.
Respect
We recruit for equipment, power, and industrial companies that treat their people the way we treat ours.
Research
We learn everything we can about our employers and their required skills to match their openings with the most ideal candidates.
Representation
We recruit with the same passion and ethical standards as if we were our clients, submitting only candidates we would hire ourselves.
Relentlessness
We search across 15 job boards, our network of more than 30,000 industry professionals, and our industry-specific social media groups.
Results
We have recruited thousands of candidates for over 100 companies in 50 states and Canada, and maintained a consistent five-star Google rating. If we don't deliver, you don't pay.