In a competitive labor market, employers in the equipment, power, and industrial sectors should do everything they can to retain their valued team members. The cost of effective retention measures is a drop in the bucket compared to the cost of replacing an underpaid/undervalued team member that departs for greener pastures.
Recognizing the difficulty in replacing top-talent in today's market, we conducted a poll in our network with over 8,000 equipment, power, and industrial professionals to learn of the most prevalent reasons for employee attrition. Here are the results: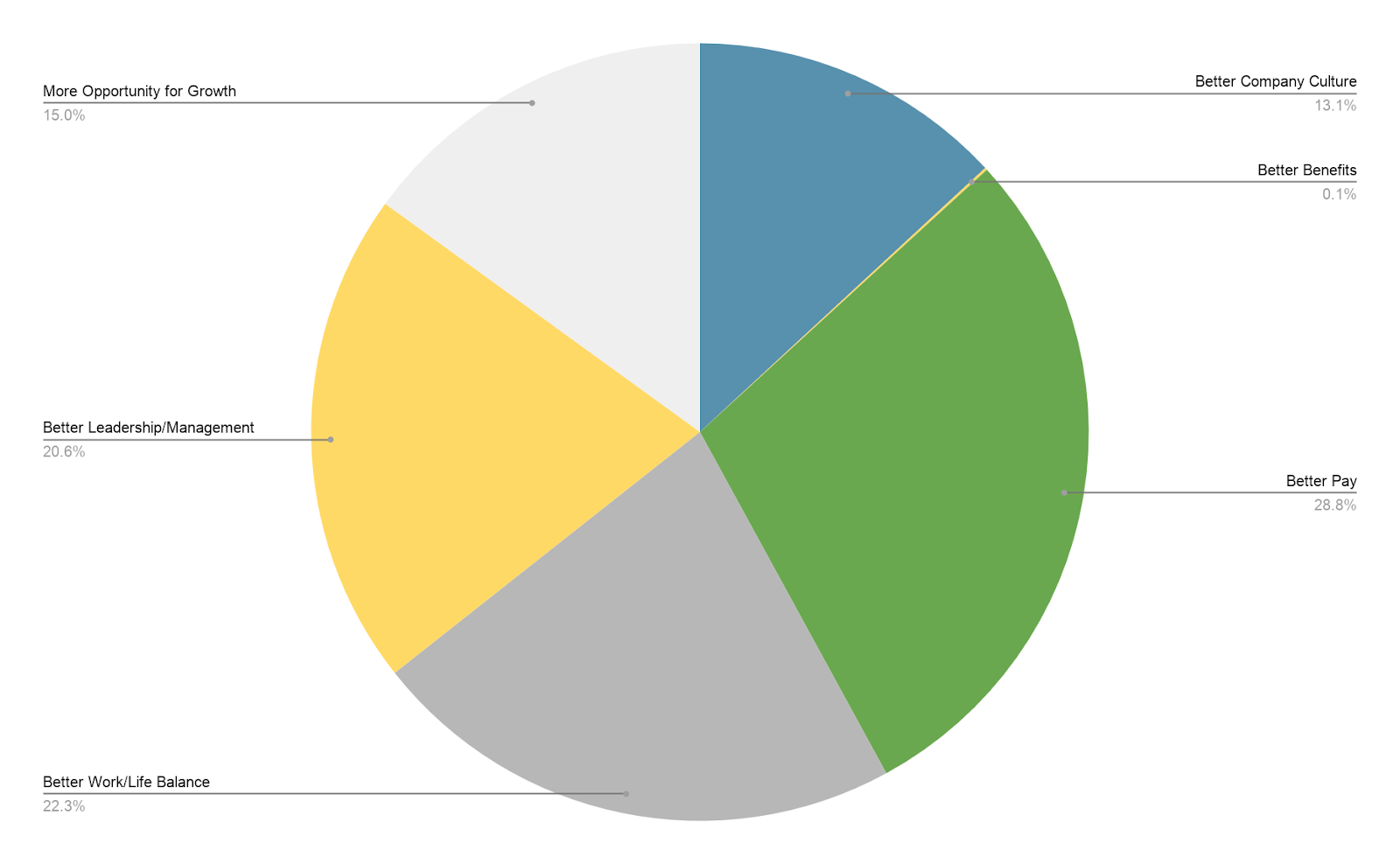 Competitive Pay
If you are not paying your current employees according to current market rates, a competitor will. Regularly track market pay rates and adjust your rates accordingly, both for new hires and current employees. To learn more about rates in your area and industry, download a free copy of our Salary Guide in the upper right hand corner of this page.
Recognize & Reward
Recognize and reward over-achievers. Rewards could be monetary, but they could also be special privileges (extra PTO, an assigned parking spot, etc.), recognition in a newsletter, or lunch with the boss. A little praise can go a long way with a valued employee and motivate others to rise up.
Training
Promote and incentivize training and relevant certifications. Set milestones that, once achieved, result in a meaningful pay raise or other reward. This will result in a highly trained, motivated, and happy workforce, naturally improving retention.
Communication
Encourage your employees to share their grievances/offer suggestions on how your company can be a better place to work. Employees often switch jobs due to issues that could have easily been resolved had their manager known of the issue.
If you have any questions or would like more information about our services, please contact us here.